Lash found a "friend" while waiting for her turn at a Herding Trial.
Thanks to Dot DeLisle for catching this moment!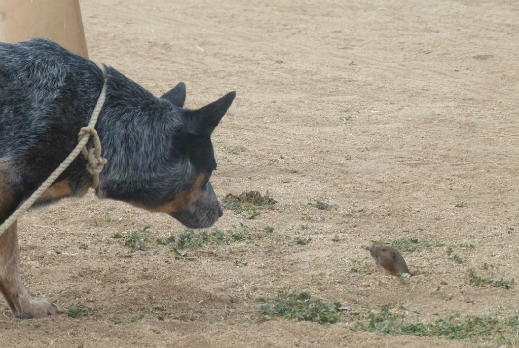 cache/wst.opf.3000705.xml


More Photo Albums and video links coming soon...............
Our Bindi Girl is the 'Cover Girl' of the Blue Heelers 2013
Calendar!

Cover Photo of Bindi by
Mary Arango
This Calendar can be purchased through Dogwise at
Shiloh is always Happy and Grateful to the judges for her wins!
Below: Shiloh thanking judge Suzanne Anaya for her Reserve High in Trial
Shiloh thanking judge Joe Williams for her wins for the day!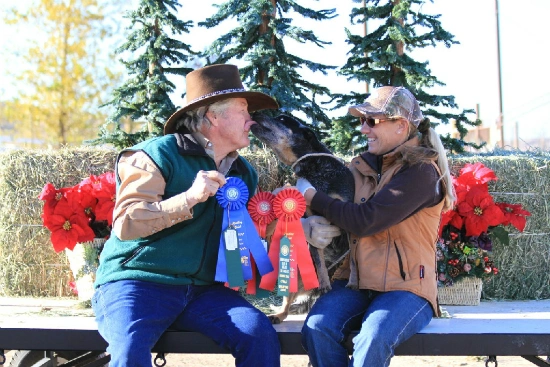 The Bar H Crew are featured in a new book called,
Spirit of the Dog
by Tamsin Pickeral and Astrid Harrison
The Book can be found on Amazon.com if you click
here
Bindi, Lash, Shiloh, Belle and Dozer shown below
Photo taken by
Astrid Harrison
Another one of Astrid's Photos used in the book is
Our girl, Bindi shown Below in both photos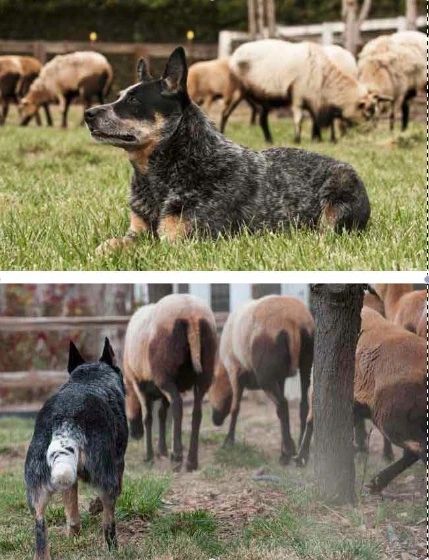 Dallas and Bindi had two pages in the Beautiful
Winery Dogs of Central California
Book
Photography by Jaime Fritsch and text by Elaine Riordan.
To see Dallas & Bindi's picture in the Central California Gallery, Click
Here
Dallas and Bindi were also featured on a 2 page spread in the Second
Wine Dogs USA Book by Craig McGill and Susan Elliott
It as well as other Wine Dog books are available at
Amazon.com