We are very proud to present our 4th
Dual Champion
and also our 2nd home bred DC
Dozer
recently became a Dual Champion earning all of his pts from the
Advanced Sheep and Cattle Classes and with Three 3pt Major wins!
This was truly a Family Effort!
Above: Judge Debbie Pollard, Lisa and Dozer
Dozer finished his Herding Championship with another First Place run of 91.5 pts and a Third Major!
Below: Jesse and Dozer were High in Trial and First Place with a 96 pt run for a Major win!
Jesse, Dozer and Judge Debbie Pollard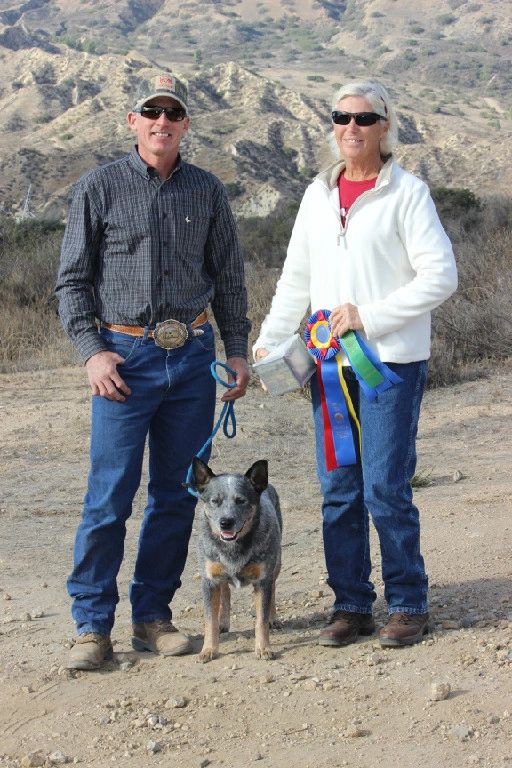 Below: Dozer and Lisa on their way to a First Place win in Advanced Sheep